OTech Talks – Lets Talk OPEN – Technical Thoughts:
OTech Talks is an initiative to bring together Industry Experts to share knowledge and information around the latest happenings in the world of Information Technology and Oracle.
Be Part of Tech Talk?
We ♥ Oracle Technology
DISCLAIMER 
The opinions expressed here represent solely my own personal conjecture based upon experience, practice and observation and does not represent the thoughts, intentions, plans or strategies of my current & previous employers and their clients/customers. The comments left by the reviewers are theirs alone and may not reflect my opinion whether implied or not. None of the advice is warranted to be free of errors and ommision. Update Sep-2015: The views expressed on this blog are my own and do not necessarily reflect the views of Oracle. All tweets should be assumed part of the #OracleEmp hashtag as I am an employee of Oracle.

This portal, indeed, is what motivates me every day when I to come to work and share my knowledge. To me sharing is all about pushing further my own learning experiences, to never stop learning, to always keep up with that critical thinking mentality that allows me to grow both intellectually and emotionally, to help others, keep excelling at what they do, understanding that if they are successful on their own ways I, too, will be successful.
Thanks for being part of this community, Share and Learn with peers. OTechTalks is a community of Oracle Technology Professionals who believe that technology can 'make the world a better place'.
I'm based in Dubai, UAE working for Oracle from Sep 2015 and prior to this i was working in a local technology/consulting company with over 12 years of experience in Oracle Technologies ranging from Oracle Fusion/Cloud Applications, ebusiness suite, Database – consulting,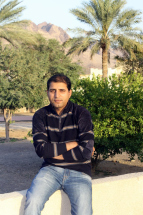 Implementation, Project management, and Technical with delivering cost effective solutions as Project Director. Extensive experience and knowledge with Oracle based projects; Dexterous functional knowledge of Oracle Applications. Possessing exposure to business process, technology and people aspects of complex implementations. I have Master Degree in Computer Sciences and also Oracle Certified Professional.
I have managed and executed award winning projects as Project Manager for FMCG client and has won the Oracle Excellence Awards 'Oracle Eco-Enterprise Innovation Award' from Oracle Corporation during Oracle OpenWorld 2011 in San Francisco, USA and
for Health Care client during Oracle OpenWorld 2012. During 2015, has won 'Sustainability Innovation Oracle Excellence Award during Oracle OpenWorld 2015
Frequent speaker in different conferences including Oracle OpenWorld 2012, 13, at San Francisco, USA, MEOUG Majlis, UKOUG Tech13, UKOUG APPS 16, IOUG, etc.
I am an Ex Oracle ACE from

 

Oracle ACE Program

 

and felt privileged to be part of this club.
I am winner of Oracle Excellence Award 2013 for Global Proactive Support Champion during OpenWorld 2013 and was also volunteering as President of

 

Middle East Oracle User Group (MEOUG) during 2014-2015.
I was also volunteering portal of Oracle ERP – The Knowledge Center for Oracle ERP Professionals – Looking Beyond the Possibilities, this website i have handed over (due to other commitments) to another community member and now i don't have any link with the polices of the portal, whatsoever they are planning or executing.
My blogs between August 2011 to May 2015 are on my previous website Oracle ERP Blogs.
Get Answers to your Oracle Issues! Post a question relating to set-up, development or support, Come and join the Oracle forum – the big Oracle discussion!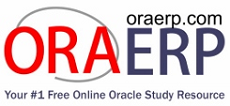 © Copyright otechtalks.tv is not affiliated to Oracle Corporation. To visit Oracle Corporation go to www.oracle.com