what a session, we have just concluded, online session on UAE VAT configuration in Oracle e-Business Suite R12. amazing stuff was presented during live 1 hour 24 minutes. Some statistics of the session: Registration: 144, Total attended 108. would like to pass my gratitude to our today's presenter Irfan Arshad
We have started a new initiative as part of Mastermind Group for weekly virtual sessions to discuss any topic ranging from Oracle to general IT to management.

Agenda of the session was to cover basic concept of VAT and how the configuration is done in eBusiness Suite R12 and live demo of all setup, implementation of VAT in Financials.
few of the screen grabs of the session: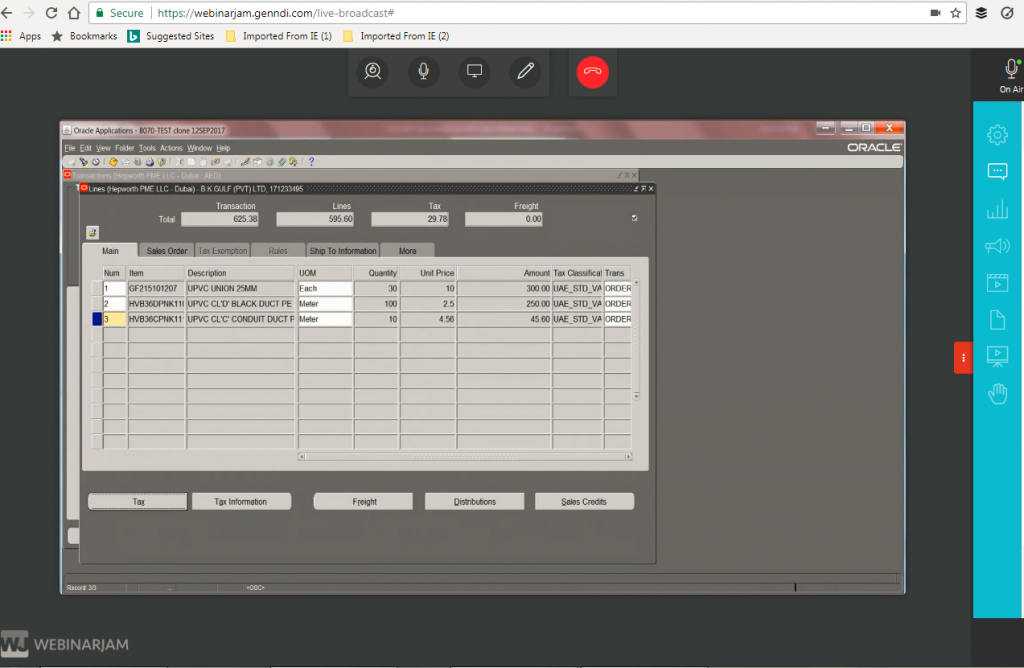 Live question poll was also done and the result of the question:
Now its with you guys, who will come on board for our next session, which will be scheduled next Saturday, treat this like a weekend learning.
found good document on My Oracle Support Note: E-Business Suite Release 12: Saudi Arabia VAT Introduction, January 2018 (Doc ID 2319383.1)