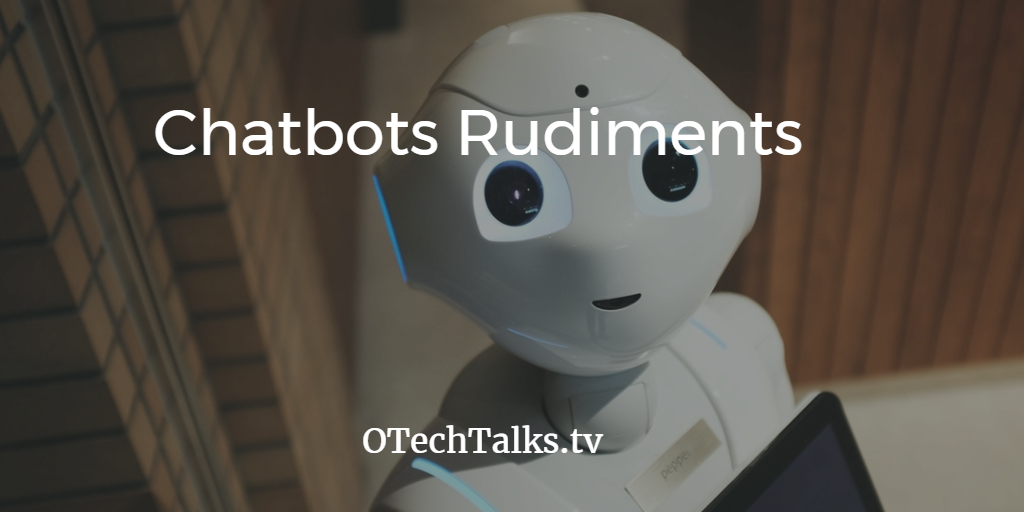 Podcast: Play in new window | Download | Embed
Subscribe: Apple Podcasts | Android | RSS | More
Chat bots basics 101 is a session to cover, what is chat bot, types of chatbots and role of Natural Language Processing & Artificial Intelligence, machine learning. After listening this podcast you can embark a journey to world of Virtual Assistants and how they work.
As the organizations have started working on Conversational Interfaces (chat bots) to serve/improve customer service or we can say to serve millennials. with the rapid growth and impact of Social Media we are feeling more comfortable to interact with others through messages/chats via whatsapp, fb messenger, Slack, or other social networks and as per BI Intelligence "Messaging Apps have surpassed Social Networks, monthly active users for top 4 social networks are less compare to messages apps". A
Chatbots Rudiments
Types of Chatbots, Conversational Interface
Natural Language Processing (NLP)
Artificial Intelligence (AI)
Machine Learning (ML)
A brief history of Chatbots from drift.com
A bot that's your friend. In China there is a bot called Xiaoice, that over 20 million people talk to
Chatbot Maturity Framework "Your Best Agent Is a Chatbot by www.247-inc.com"
Current underlying chatbot technology
Natural Language Processing (NLP)
Chatbot maturity model by Capgemini, this we have  not discussed in the podcast but it is good blog to discuss how chatbot can meet expectations.
Thanks for Listening! To share your thoughts:
Leave a comment on the section below on this post
You want to suggest any new topic we should cover in future Podcast
Ask a question over on AsKashif
To help out this initiative:
Leave a candid review for the OTechTalks Podcast on iTunes! Your ratings and reviews will help the session on iTunes.
Subscribe to the Podcast on iTunes to get next sessions